Teens' community hub
City Library has an extensive collection of teen titles and a dedicated space for teens to gather and study with friends or game together. Teen programming throughout the school year includes book club meetings, writing contests, creative expression and lots more. 
Librarians are also available to help teens find resources for a school project or research question. Email info@nvcl.ca for help getting started.
Quick links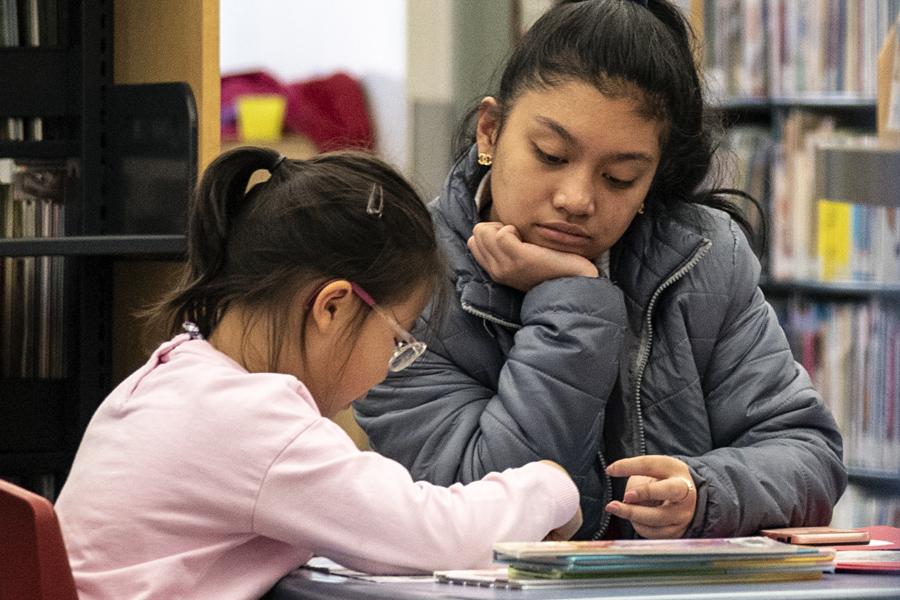 Volunteer opportunities for teens
Sign up to be a tutor, help children with their reading skills or plan programming and events for other teens. Volunteer opportunities vary throughout the school year. Winter/Spring 2022 opportunities are listed below.
Teen ARC book reviewer (full for Spring 2022)
Want to get your hands on YA titles before they're published? Become part of the Teen book club and get a chance to read, review and keep the newest ARCS! An interest in using social media to share book reviews would be a plus, but not required. This is a great opportunity to help spread the word about your favourite new books and help us recommend the best titles for teens. Held monthly on the last Monday of each from 4 – 5 p.m.
Teen Advisory Council (full for Spring 2022)
Develop your leadership skills while having fun helping to plan and promote virtual library programs and events for teens! You will get a chance to provide input on teen services and materials at the library. Meetings are the first and third Wednesdays of each month until June 15. A brief interview will be conducted upon registration. Meetings will be held virtually, with a possibility of some in-person meetings as the year progresses.
Read along (full for Spring 2022)
Become a buddy to students in grades 2-5, and work with them weekly to improve their reading skills! This volunteer opportunity will be virtual and held via Zoom.
General volunteer signup 
Register here if you are not able to sign up for a specific volunteer program, but you would still like to hear about any volunteer opportunities for youth in the community that we are able to pass along. New opportunities to volunteer at the library, or free opportunities in the community that teen volunteers may gain learning or experience from, will be announced here.
 
Upcoming events and programs for teens
Read, watch, listen
Specially curated selections from our librarians
Regularly updated lists of books, magazines and movies organized by theme. These include physical items you can borrow from the library and digital items you can enjoy on your devices at home or on the go. Click on a book to learn more or choose your preferred format.