Summer reading club
Summer reading club is every summer at every library in British Columbia for kids in kindergarten through grade 6. This year's club is called "All Together Now" with artwork by Elaine Chen. City Library also has a Read-to-Me Club for kids ages 5 and younger — stop into the children's department to join!
Quick links
Register beginning June 13
You can join the club online, or in person at the children's department in the library. Once you register, you are a club member! Members must read every day for 50 days to receive a medal. You can decide with your parents or caregivers how long to reach each day: 15 minutes, 30 minutes or even an hour!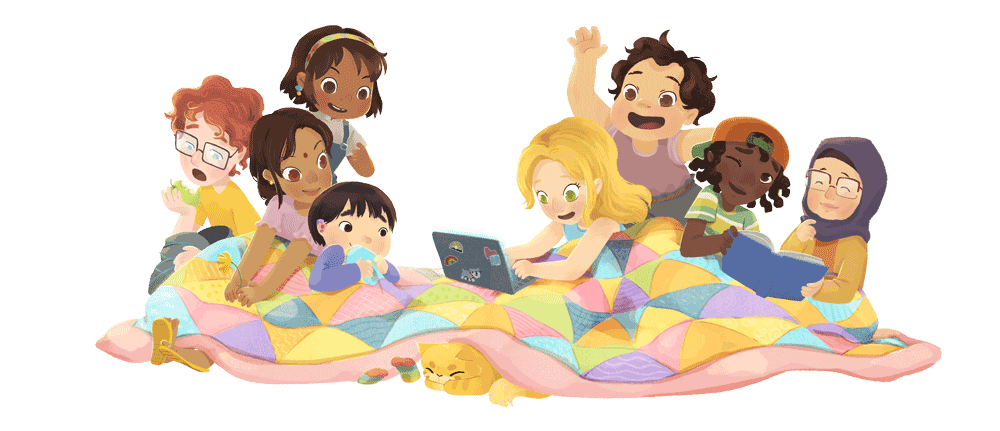 Summer reading recommendations
Specially curated selections from our librarians
Regularly updated lists of books, ebooks, magazines and more. These include physical items you can borrow from the library and digital items you can enjoy on your devices at home or on the go. Click on a book to learn more or choose your preferred format.
Swipe to view more
Participate & win prizes
How do I participate?
Read every day for seven weeks to earn your own reading club medal! Pick up your reading record and welcome packet at the children's department or register online beginning June 13.
You'll earn a sticker to add to your reading record for each week you read. Come into the library for your weekly sticker, starting July 2.
Win prizes!
Summer Reading Club members can enter a weekly prize draw! Beginning July 2, stop into the library and enter to win a gift card to Kidsbooks or the grand prize: a family pass to MONOVA! Check the library calendar regularly to find SRC programs like a drawing workshop with this year's illustrator, Elaine Chen!