Seniors' community hub
Join a seniors' gathering, find large print materials or get help with your device. City Library has many services and programs especially for seniors and elders in our community.
Quick links
Seniors' gatherings
Seniors' gatherings are a great place to make social connections while learning something new! This group for adults 55 and older meets monthly — each gathering focuses on a different theme. Past gatherings have included tips on taking transit, a chocolate-making workshop, meetings with municipal and elected officials, and advice for accessing digital resources.
Seniors's gatherings are held on the second Tuesday of the month from 10 – 11:30 a.m.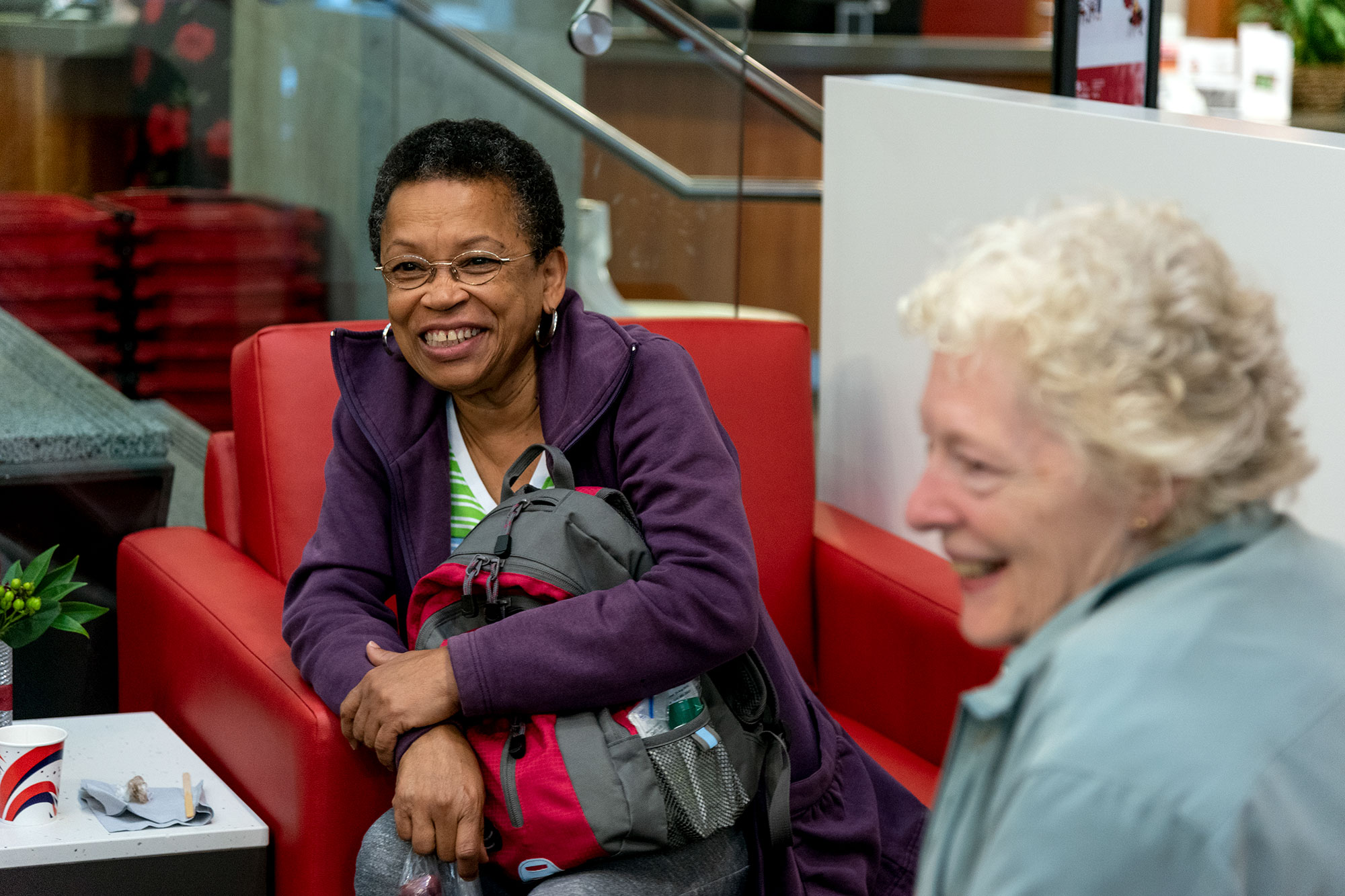 Accessible services programs
Browsing from a desktop?
Use your mouse or keyboard to scroll (or tab) through this page to find what you're looking for. Alternatively, you can use the search function to navigate through the City Library website. If you have a visual disability, such as dyslexia, you can change the font size, type and colour to better meet your needs.
Browsing from a smartphone or other mobile device?
Click the red accessibility button to access features like screen magnification to help you navigate this website.
Need more help?
Contact the library by phone at 604-998-3450 or email info@nvcl.ca and a library staff member will be happy to assist you!
Upcoming events and programs for seniors