Open door community hub
The open door community hub is a welcoming, drop-in space for people to gather twice weekly and access community support services, gather for fellowship and have light refreshments. An outreach worker is onsite to connect people to services across the North Shore, and care kits are available to those who need them. In the space, we've hosted a foot care clinic, group puzzles and games.
This grant-funded project is made possible by SPARC BC.
Opening hours
Fridays: 9 a.m. to noon
Sundays: 1 to 4 p.m.
Quick links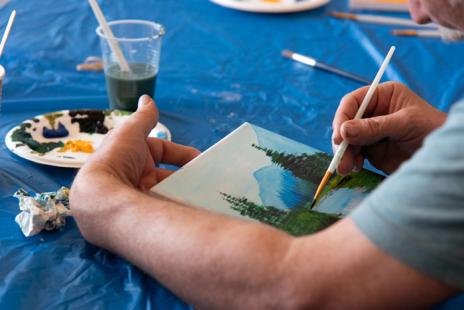 Community paint alongs, Wii tournaments, weekly trivia and movie screenings are some of the many activities offered at the ODCH. Hot coffee, tea and snacks are also available. For more information about ODCH, please contact us at odch@nvcl.ca.