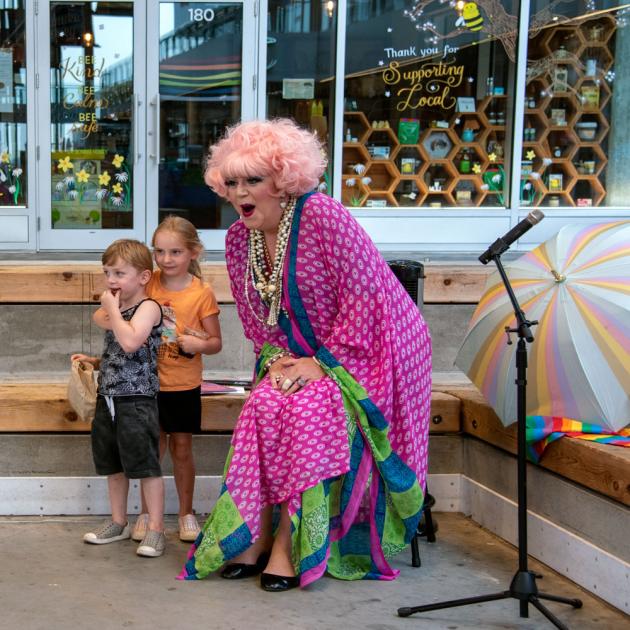 Drag storytime with Conni Smudge
This is an in-person event
August 27, 2022
10:30 am to 11:00 am
Children's department
There are 11 spots left out of 75
REGISTER
< Back to all events
Event overview
August 27, 2022
10:30 am to 11:00 am
Join us for a very special family storytime with the unstoppable Conni Smudge! A North Shore icon, Mz. Smudge will lead us in stories, songs and a craft demonstration. Craft kits with instructions will be available to take and make at home.
Drag storytime is for everyone! Families with children of all ages are invited to attend.
North Vancouver City Library is proud to offer inclusive programming for our community. If you would like to learn more about our organizational values, please read about our mission and strategic priorities.
What is a drag storytime?
There are 11 spots left out of 75
REGISTER