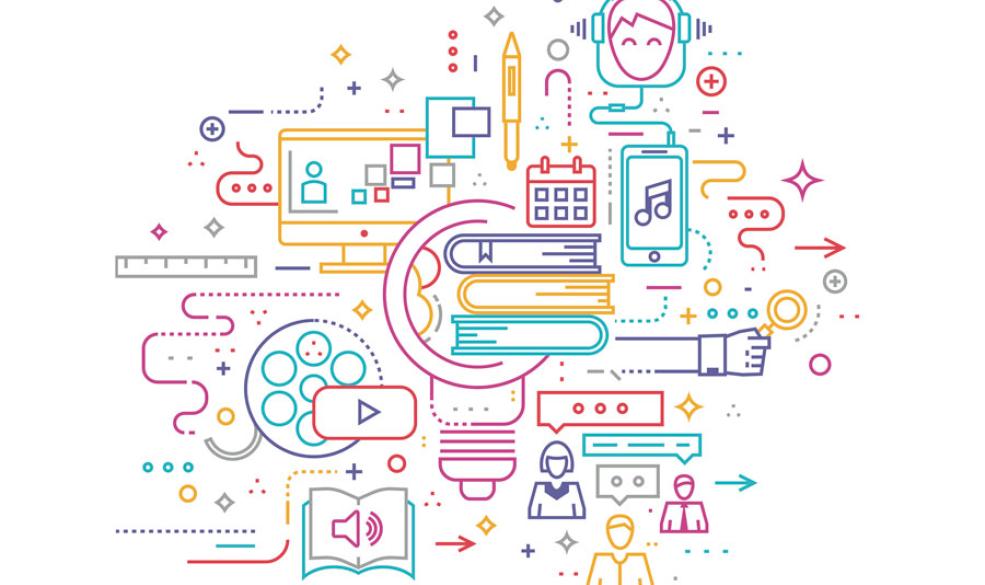 We're moving to BiblioCommons!
A quality online catalogue is critical to the library's operation — it is the primary way library customers explore and access materials and manage their online account. To make sure City Library is offering the best possible catalogue experience, we are migrating to a BiblioCommons catalogue Sept. 26, 2023. Many City Library users have been requesting a BiblioCommons catalogue — similar to what many other libraries in the Lower Mainland use — and we are excited to fulfill this request!
The new BiblioCommons platform will make searching and discovering library materials easier and more accessible for customers. Core features, like requesting items and building book lists, will be easier to create and navigate. Additionally, staff-curated materials will help users discover more books and materials within the library's catalogue.
Preview the new catalogue today! Use your City Library barcode and PIN to log in. You will then need to register on BiblioCommons, and pick a unique username.
Registering on BiblioCommons
Have your City Library card barcode and PIN

You default PIN is the last four digits of your phone number

Navigate to nvcl.bibliocommons.com and click "Log in / My NVCL"
Click "Log in / Register"
Type in your barcode and PIN

You will get a welcome message
Click "Continue to account setup"

Confirm your name, email address and date of birth, then press "Continue"
Create a username

Note: Your user name must be unique to all BiblioCommons libraries. You cannot reuse your username from West Van, the District, or other BiblioCommons libraries
Going forward you will be able to use your new username to log in, instead of having to remember your barcode

To track your borrowing history, click "Enable borrowing history"

If you track your borrowing history in Enterprise, it will be imported to BiblioCommons

Click "All done, explore your catalogue"
You're set!
Frequently Asked Questions
Why do I need a username? Can I skip this step?
If you want to place holds and access your account online creating a username is a required part of the setup process on the new catalogue. Usernames are an easy way to log in without having to remember your 14-digit library card. Additionally, your username is what will show if you choose to use any of the social features of the catalogue, such as posting reviews and sharing lists.
Why can't I get the username I want?
Usernames must be unique to the whole of BiblioCommons — no one else at City Library, or in any library that has a Bibliocommons catalogue — can have the same username. This is because the social features of the catalogue are shared amongst all libraries that have BiblioCommons.
If you're having trouble picking a username, enter something you like and if another user has taken it, BiblioCommons will suggest ways to make the username unique (e.g. adding a number to it).
Can I use the same username that I use at another library with BiblioCommons (like West Vancouver Memorial Library or North Vancouver District Public Library)?
No, usernames must be unique to all of the BiblioCommons community, so you'll need to pick a different username than the one you use at another library, even if you use the same library card number at the other library.
Can I use my library card number as my username?
We do not recommend using your library card number as your username, as if you use any of the social features in the catalogue, it would make your library card number public. Usernames protect the privacy of your library account (in addition to making it easier to remember your login!).
If I had a username from when City Library previously had BiblioCommons (pre 2017), will I be able to use my old username?
Possibly — if your old username is still available (i.e. no one else in the BiblioCommons community has taken it in the years since City Library switched catalogues) you can use it again. City Library user profiles in BiblioCommons were deleted, so those usernames became available to other users after we migrated away from it.
Will my lists from the Enterprise catalogue be imported?
Yes! We will begin exporting lists from our Enterprise catalogue on Sept. 12 in order to make sure they're ready for you by the new catalogue's official launch date, Sept. 26. Any changes you make to lists on Enterprise after Sept. 11 will not be carried over, so make sure you don't change your lists between Sept. 12 and Sept. 26.
What's the difference between shelves and lists?
In BiblioCommons, shelves are three built-in lists to help you track:
Future — What you want to read
Current — What you're currently reading
Past — What you've completed
Shelves are completely optional to use, although certain actions, like posting a review, will automatically add the item to your completed shelf. Shelves are kept private by default, but you can share them if you wish.
Lists are fully customizable. There are two types:
General recommendations

— designed to group like-items by genre or by subject (e.g. favourite mystery books)

If you liked…

— designed for recommendations based on a book (e.g. if you liked, Where the Crawdads Sing, you might like…)
Every time you make a list you get to pick whether or not to share it with other users. If you share it with everyone, it will appear on our "New lists & reviews" page!
Will my borrowing history be imported?
If your borrowing history was turned on in our Enterprise catalogue, it will be available in our new BiblioCommons catalogue. You will just need to give BiblioCommon permission to access it. Once it has been enabled in BiblioCommons, it will import all of your existing borrowing history — there is nothing lost between the old and new catalogues.
However, if your borrowing history was not turned on in our Enterprise catalogue, BiblioCommons will start collecting your borrowing history from the time you turn it on there.
Check if your borrowing history is currently turned on in our current catalogue by going to your account, clicking the "Preferences" tab, and making sure both the "record my…" and "show my…" borrowing history boxes are checked.
See our BiblioCommons tutorial for help turning on borrowing history in the new catalogue.