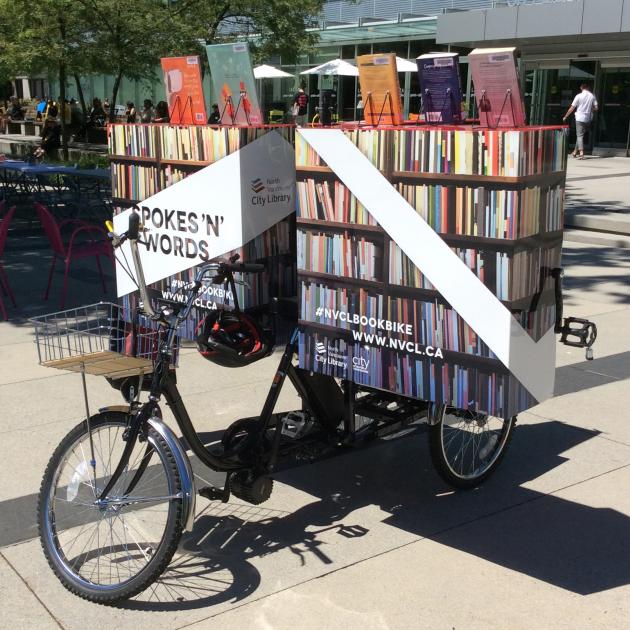 Spokes 'n' Words @ The Shipyards
This is an in-person event
June 22, 2022
12:00 pm to 2:00 pm
The Shipyards, 125 Victory Ship Way, North Vancouver
Event overview
June 22, 2022
12:00 pm to 2:00 pm
Catch our book bike, Spokes 'n' Words, at The Shipyards during the Summer Music Series, where we'll be enjoying live music from local musicians.
Visit us to check out books, DVDs, Playaways, seeds and more.
Don't have a library card yet? We can register you right there!
Questions? Email us at bookbike@cnv.org.