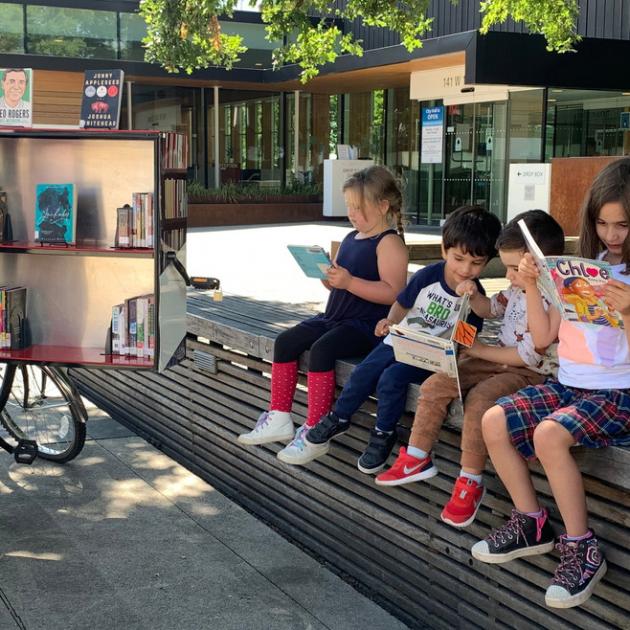 Spokes 'n' Words @ Deckchair Cinema
This is an in-person event
June 23, 2022
4:30 pm to 8:00 pm
Cates Deck, North Vancouver
Event overview
June 23, 2022
4:30 pm to 8:00 pm
The Polygon Gallery's Deckchair Cinema is kicking off for the summer at Cates Deck with film showings from 7 - 10 pm.
Our book bike, Spokes 'n' Words, will be open near the deck prior to the screenings, so feel free to come by and check out books, DVDs, Playaways, seeds and more. 
Don't have a library card yet? We can register you right there!
Questions? Email us at bookbike@cnv.org.