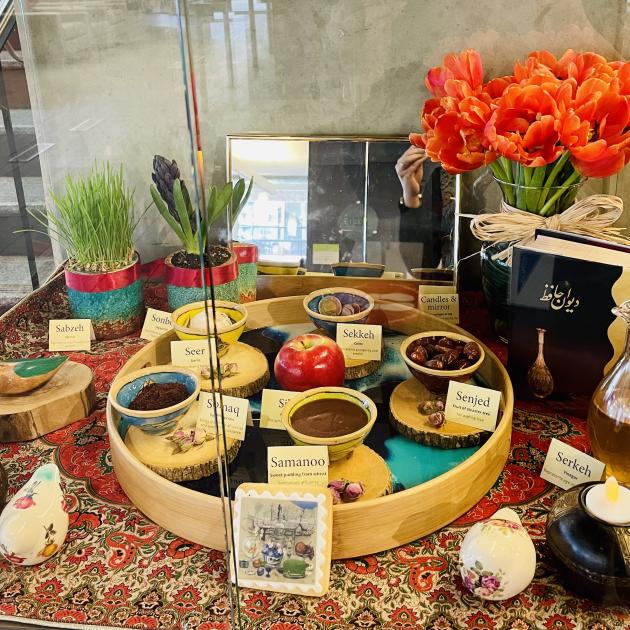 Nowruz celebration جشن نوروزی
This is an in-person event
March 18, 2023
10:00 am to 11:00 am
Third floor program room
Registration is closed < Back to all events
Event overview
March 18, 2023
10:00 am to 11:00 am
Interested in learning how the rebirth of nature is celebrated in cultures such as Iranian, Afghan and many others? Join us for an all-ages Nowruz celebration; come solo or with the whole family for an interactive, fun hour. Enjoy some Persian snacks, play backgammon, explore and take a picture of our Haft-sin table, experience Eid Didani with your neighbours and win door prizes.
You can register either for this 10 – 11 a.m. session or the 11:30 a.m. – 12:30 p.m. session.
This program is in partnership with Canada Backgammon Foundation.
Questions? Please contact info@nvcl.ca or 604-998-3450.
از شما دعوت می کنیم در جشن نوروزی ما با یکدیگر به استقبال نوروز برویم. این برنامه شاد و مفرح بین نسلی مقدم تمام اعضای خانواده و یا شما به تنهایی را گرامی می دارد. طی یک ساعت، از خوراکی های نوروزی لذت ببرید، با سفره هفت سین ما عکس بگیرید، تخته بازی کنید و سنت عید دیدنی را با همسایگان خود در جامعه به جا بیاورید. به همراه فرصتی برای بردن جوایز مختلف.
می توانید برای برنامه ساعت ۱۰ تا ۱۱ و یا ۱۱:۳۰ تا ۱۲:۳۰ ثبت نام کنید.
این برنامه با همکای بنیاد تخته نرد کانادا برگزار می شود.
Registration is closed