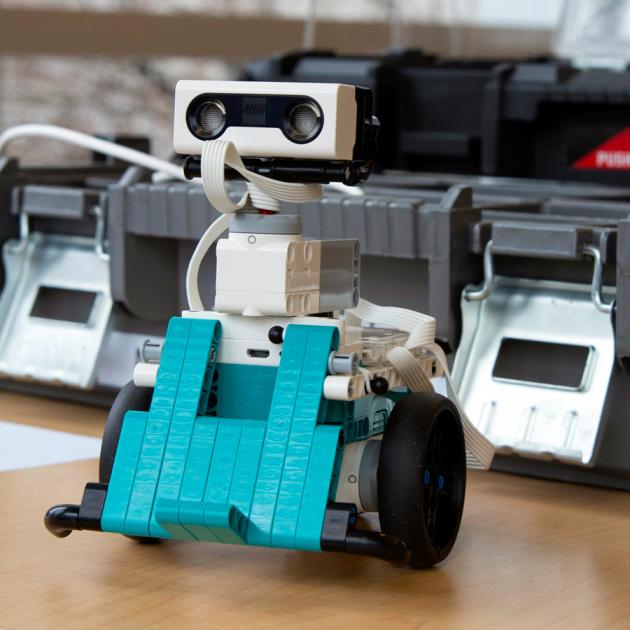 Event overview
November 30, 2022
4:15 pm to 5:15 pm
Please note: This is part 2 of 2. Participants must take part 1 before taking part 2.
LEGO robotics part 2 is given three times. Participants will take EITHER session 1 (Oct. 26 & Nov. 2) OR session 2 (Nov. 9 & 16) OR session 3 (Nov. 23 & 30). Please do not register for more than one session of part 2.
You've built your first LEGO Inventor robot and now it's time to take it to the next level. You will work on your own robot with the guidance of teen mentors over two weeks to to build, code and test a LEGO Inventor robot of your choice!
Registration is required. You must sign up for both days in the session (Nov. 23 and 30). This is a workshop for tweens in grades 4 to 7. Preference will be given to those who have not yet taken this workshop.
Registration is closed
Other Dates