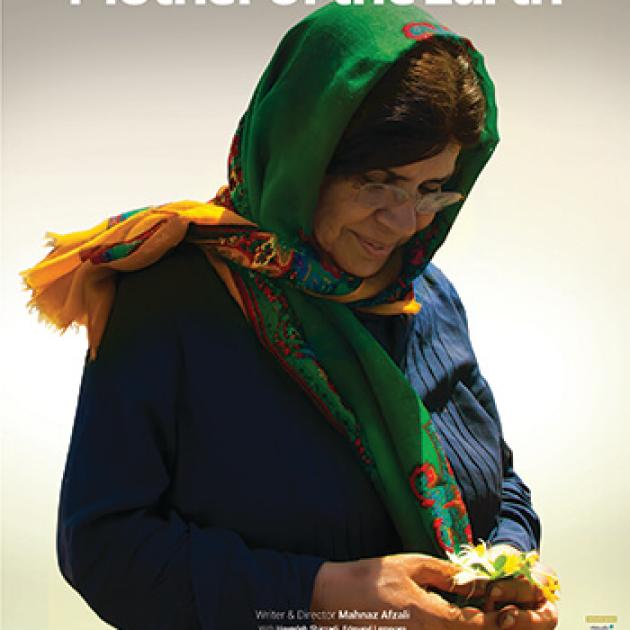 Iranian documentary series with PELAN
This is an in-person event
November 25, 2023
11:00 am to 1:00 pm
Third floor program room
Registration is closed < Back to all events
Event overview
November 25, 2023
11:00 am to 1:00 pm
Join us as we host a monthly Iranian documentary series with PELAN. This series features works about Iranians, made by independent Iranian and non-Iranian documentarians, and begins by focusing on women and their lives in Iran.
This month, we are screening Mother of Earth by Mahnaz Afzali. (Iran – 2017, 52 minutes). This film is in Farsi with English subtitles.
About the film
This documentary takes a brief look at Hayedeh Shirzadi and her husband's shared life, love, and work and their attempt to put an end to the dumping and burial of urban garbage. Due to their hard work and ingenuity, 100% of the city of Kermanshah's garbage is now recycled, and the bio waste is made into organic fertilizers. Shirzadi studied recycling in Germany. She returned to Iran to clean up the environment, stop the destruction of arable land, and curb air and water pollution. Her first attempts were ignored, but she kept at the local government until she was successful in getting the job of waste manager, first in her birthplace Gilane Gharb, and then in Kermanshah. She also travelled around Iran and helped establish recycling centres in many cities. Today Kermanshah's waste is all recycled and converted into useful products. She is an energetic leader, and the fate of the earth is her primary concern. Shirzadi has recently launched a site for recycling construction rubble.
PELAN is a non-profit, non-partisan project founded in 2013 and organized by a group of students and graduates of different universities in Vancouver. Since its inception, the primary purpose of PELAN has been to screen documentary films about Iranians, made by independent Iranians and non-Iranians. Although some of these movies have been banned in Iran, they have been shown at international film festivals around the world. In addition to the screenings, we have also been organizing online Q&A sessions with the directors/producers to foster stronger connections between Iranian artists and Iranians in the diaspora. PELAN had to cancel all its events during the pandemic; however, partnering with Blackout Art Society, PELAN started its new season by screening documentaries at the North Vancouver City Library.
Questions? Contact info@nvcl.ca or 604-998-3450.
Registration is closed