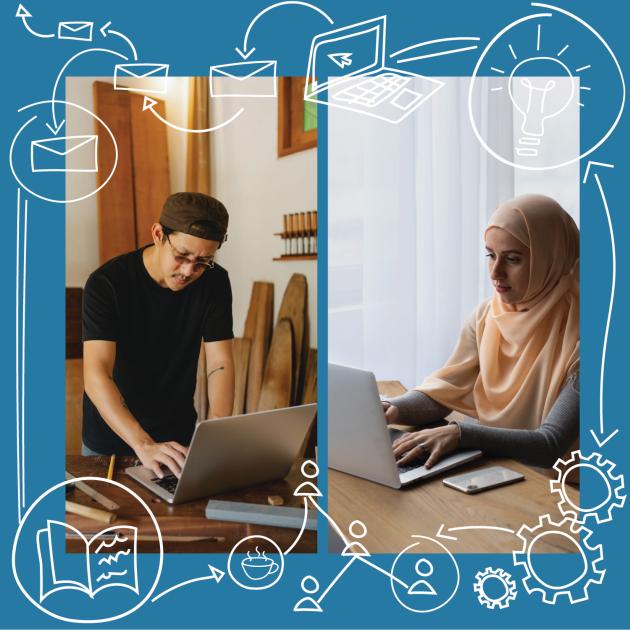 Digital skills for entrepreneurship
This is a virtual event
November 22, 2023
10:00 am to 12:00 pm
Online via NVCL Zoom
Registration is closed < Back to all events
Event overview
Online event
November 22, 2023
10:00 am to 12:00 pm
This 13 week certification program run by Canada Learning Code is for adults who wish to create, build or grow their business ideas. You will receive 30+ hours of training on digital tools used to successfully start, manage and operate a business, and be part of a community of like-minded entrepreneurs.
With the hands-on, social and collaborative learning approach that Canada Learning Code is known and loved for, this part-time program will give you the opportunity to learn directly from instructors experienced in technology. You will gain confidence in using digital tools to get your business off the ground!
Topics include:
Google apps for business;
Digital tools for branding;
Social media, networking and promoting your business;
Building a website with WordPress.
Registration is required. Participants must be able to attend all sessions. If you miss more than one session you will not be able to get the certification. You may only register one person at a time.
This is a virtual program, hosted on Zoom. Links will be sent to the email used to register.
Registration is closed
Other Dates