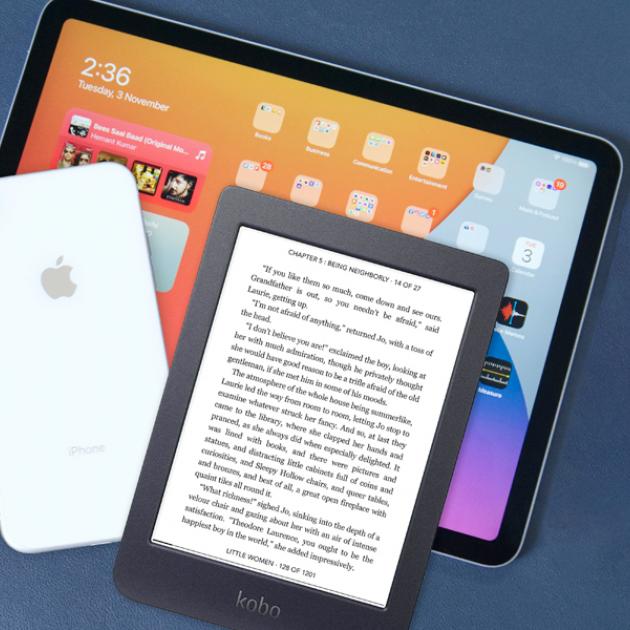 Device clinic in Farsi
This is an in-person event
November 23, 2023
1:45 pm to 2:45 pm
Collaboratory
Event overview
November 23, 2023
1:45 pm to 2:45 pm
برای کار با دستگاه الکترونیکی خود نیاز به کمک دارید؟ در برنامه Device Clinic شرکت
کنید و سوالات خود را از همکار فارسی زبان ما بپرسید. شما می توانید دستگاه‌های الکترونیکی خود
(مانند تلفن همراه، تبلت یا کتاب‌خوان الکترونیکی) را به این جلسات بیاورید، سوالات خود را بپرسید و یا
با کمک منابع آموزشی آنلاین ما مبانی اولیه رایانه را تمرین کنید.
در این جلسات می توانید با منابع آموزشی آنلاینی که کتابخانه برای آشنا کردن شما با مبانی رایانه فراهم
کرده است، آشنا شوید، درمورد ویندوز یا مک بیاموزید و یا تایپ کردن را تمرین کنید.
Device Clinic این امکان را به شما می دهد که بر اساس سرعت یادگیری تان مهارت های تکنولوژی
خود را توسعه دهید و تمرین کنید.
ثبت نام برای این برنامه نیاز نیست و می توانید به صورت دراپ این شرکت کنید.
Need help with your device? Register for a small group device clinic with TechConnect staff. Bring you own device (e.g. mobile phone, tablet or e-reader) and your technology questions.
You can also discover the online learning resources the library has created to introduce you to computer basics. Whether you want to learn about Windows or Mac, or get some practice keyboarding, the device clinic offers you a self-paced learning environment that will give you the opportunity to develop and practise your technology skills.