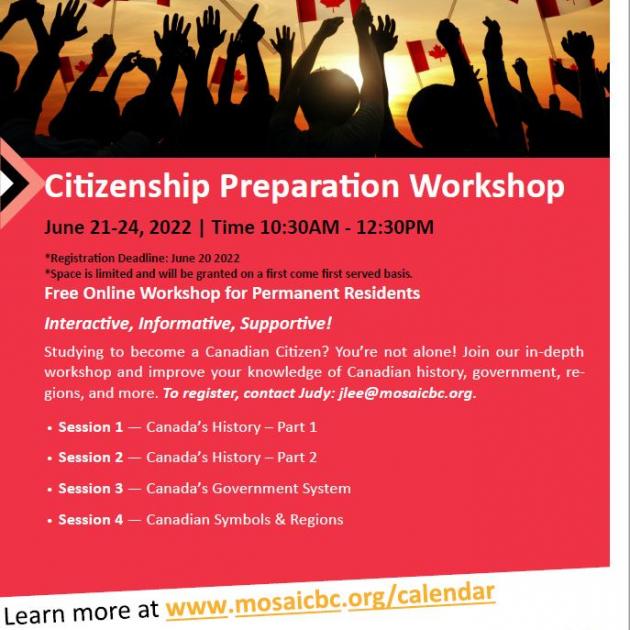 Citizenship test preparation workshop
This is a virtual event
June 24, 2022
10:30 am to 12:30 pm
Online via MOSAIC Zoom
Event overview
Online event
June 24, 2022
10:30 am to 12:30 pm
Studying to become a Canadian citizen? You are not alone! Join our in-depth workshop and improve your knowledge of Canadian history, government, regions, and more! There will be four sessions on:
 
June 21: Canada's history —Part 1
June 22: Canada's history — Part 2
June 23: Canada's government system
June 24: Canadian symbols and regions

Registration deadline: June 20, 2022. A Permanent Resident (PR) card number is required to register.
Space is limited and will be granted on a first come first served basis. You'll need a computer with a microphone (or headphones) and webcam; or your smartphone/tablet.

For more information, and to register, please email Judy at jlee@mosaicbc.org. This program is in partnership with Mosaic BC, Vancouver Public Library and Burnaby Public Library.

Questions? Contact Shideh Taleban at staleban@cnv.org