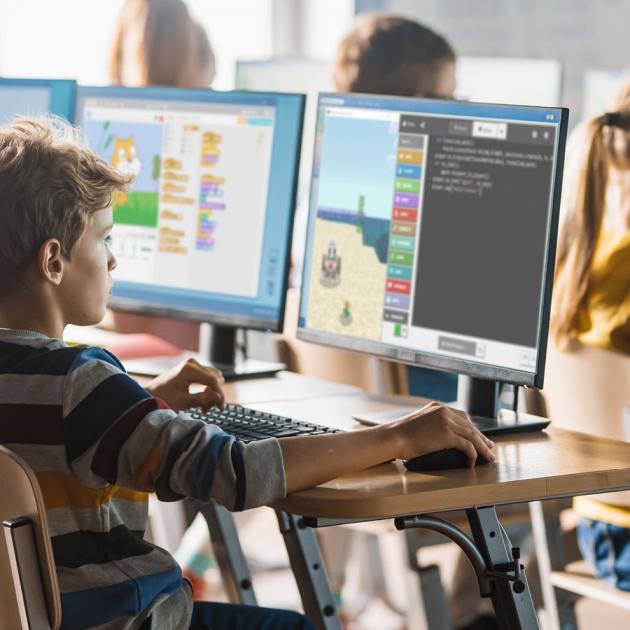 Event overview
September 29, 2022
4:00 pm to 6:00 pm
Join Koala Kode for an introductory level Python course for tweens! This workshop takes place over four sessions, from September 15 to October 6.
In Python 100: Minecraft, students will use Minecraft: Education Version to learn about Python. They will interact with a Minecraft character known as "Agent" and help Agent solve different problems that he encounters. This course is an introduction to Python and key programming concepts that appear in coding contests such as the Canadian Computing Competition and the USA Coding Olympiad. Students interested in Minecraft and/or gaming should take this course.
City Library is partnering with Koala Kode to offer this program. Koala Kode started in May of 2022 with the goal to provide free coding education to kids and teens around the Vancouver area. Through Koala Kode, students will learn about fundamental coding concepts, how to create their own projects, and more, all while having fun doing so! Nicole Zhang and Daniel Kim are the co-founders of Koala Kode. Nicole has extensive experience in teaching computer science from working at Under the GUI Academy and Thinkland.AI as an instructor. Daniel currently works at Steamoji as a curriculum developer and learning facilitator, and has achieved high awards with math and computer science contests.
Registration details
Please only register once for this program. When you register for this event, you will be registered for all four sessions.
This is a program for tweens in grades 5 to 7.
Students in grade 4 may attend if they are proficient with Scratch coding.
Registration is closed
Other Dates