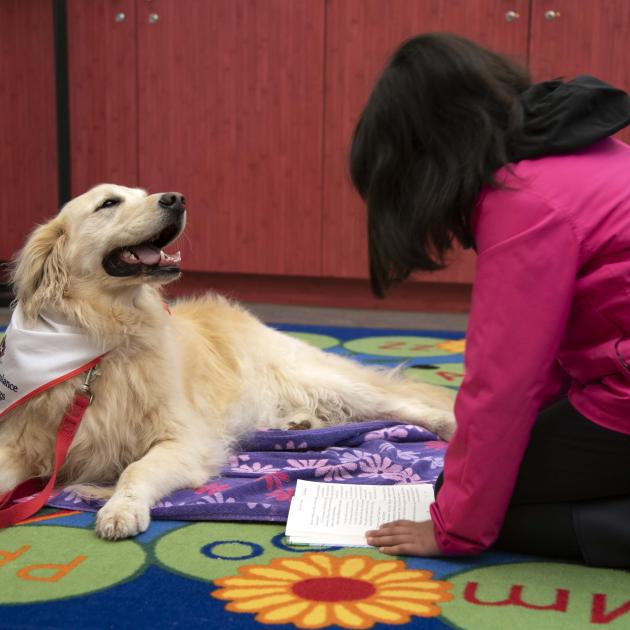 Paws 4 Stories
This is an in-person event
May 27, 2023
11:00 am to 12:00 pm
First floor program room
Registration is closed < Back to all events
Event overview
May 27, 2023
11:00 am to 12:00 pm
Paws 4 Stories is a program for children aged 7-10, in partnership with the St. John's Ambulance Therapy Dog Program. In this program, a certified, friendly therapy dog sits with a child to help the child practice reading aloud. This is a great program for motivating young people who are hesitant or anxious about reading.
Children are welcome to sign up for a maximum of 4 sessions throughout the program series. Each session will last roughly 10 minutes.
Registration is required. Please register with your child's first and last name instead of your own. If you wish to bring another child, please create a separate registration.
Program instructions and assigned timeslots will be emailed to registrants two days before the session. If you have not received the reminder email, please check your email's junk or spam folder.
Registration is closed