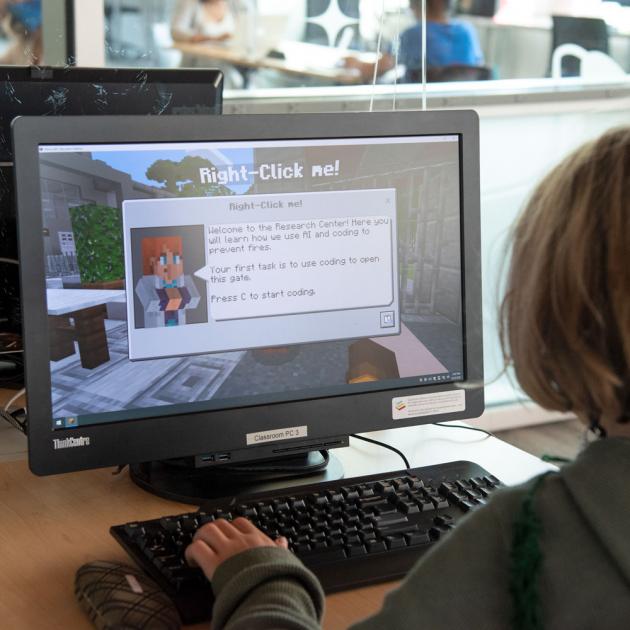 Open gaming: Minecraft
This is an in-person event
November 26, 2023
1:30 pm to 3:00 pm
Collaboratory
Event overview
November 26, 2023
1:30 pm to 3:00 pm
Minecraft has been consistently well received for more than 10 years and has many educational applications, on top of just being fun to play! Whether you are new to Minecraft or have been playing for years, you can join us to build or battle.
Troubleshooting notice: Open gaming is for independent use. All technical use of the software will be the patron's responsibility, and staff assistance will be limited.
This is a drop-in program and access is first come, first served. There are 12 computers. Children under 10 must be supervised by an adult caregiver, who must stay in the room with them.
Other Dates
Sunday, December 3, 2023 - 1:30 pm