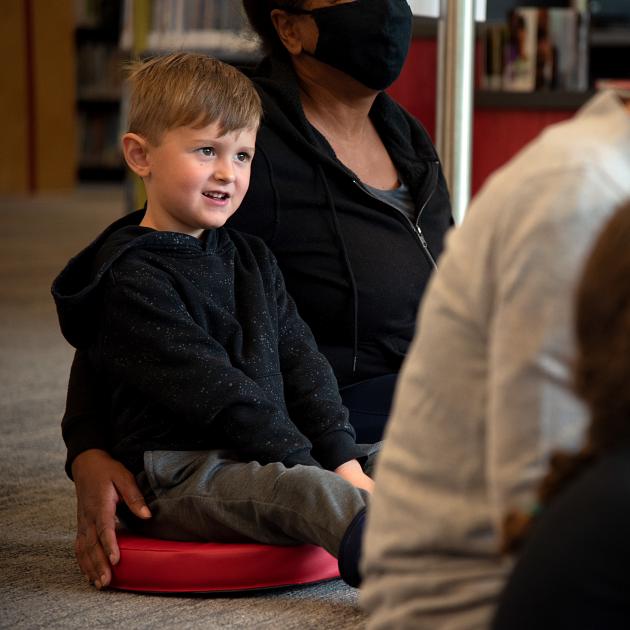 Mandarin family storytime
This is an in-person event
May 28, 2022
2:00 pm to 2:30 pm
First floor program room
Registration is closed < Back to all events
Event overview
May 28, 2022
2:00 pm to 2:30 pm
Join us for a 6-week storytime series featuring stories, songs and rhymes in Mandarin and English! For ages 2 to 5, and caregivers. Fluency in Mandarin is not required.
诚邀您们来参加为期六星期的国语故事时间,与我们一起听故事,唱儿歌,说童谣。活动将以中英双语进行。适合2-5岁小朋友及其照顾者。欢迎不同中文程度的朋友参加。
Registration for each individual session is required. If you are unable to attend, please call the children's department at 604-998-3480, or email the library at aleung@cnv.org with your name and registration information, so we can offer a spot to a family on our waitlist. Please register for the total number of people (including yourself) who will attend the program.
为确保大家的安全,请预先登记报名参加。(每周各一场,请分开报名)。出席活动时请出示您的疫苗卡。
No-show agreement:
By registering for this program, you agree that you will forfeit your registration in this program if you are unable to make two consecutive storytimes without informing library staff. This new policy is intended to make storytimes more accessible to more people at the library. If you have any questions or concerns about storytimes or your registration information, please contact library staff who will be happy to assist you.
Registration is closed