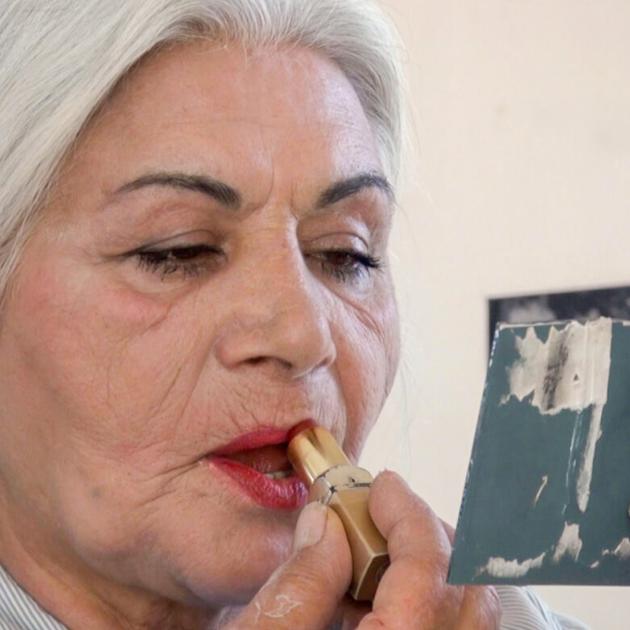 Iranian documentary series with PELAN
This is an in-person event
February 11, 2023
1:00 pm to 3:00 pm
Third floor program room
Registration is closed < Back to all events
Event overview
February 11, 2023
1:00 pm to 3:00 pm
Join us as we host a monthly Iranian documentary series with PELAN. This series features works about Iranians, made by independent Iranian and non-Iranian documentarians, and begins by focusing on women and their lives in Iran.
This month, we are screening Here the Seats are Vacant by Shiva Sanjari. (Iran – 2017, 63 minutes). This film is in Farsi with English subtitles.
About the film:
Here the Seats are Vacant is about Shahrzad, a young woman who in the pre-Iranian revolution days was sold by her father. It's the story of the protagonist's rise and fall, where she first struggled as a cabaret dancer and then became an award-winning actress, a great author, and one of the first female directors in Iran.
AWARDS: Best Pioneering Female Filmmaker Award. DTLA film festival
OFFICIAL SELECTIONS: Visions Du Reel/ Asian Women's Film Festival
About the director:
Shiva Sanjari was born in 1980 in Tehran, the capital of Iran. She finished her Graphic Design and Visual Arts studies at Tehran Azad University. Shiva has exhibited her works at art galleries worldwide and participated in various art-related residency programs.
Shiva started her career as a visual artist with over two dozen exhibitions to her credit. In 2010, when she was a photographer
 on a documentary film in a slum in India, she got tuberculosis and almost lost her life. The two years of struggling with her sickness changed her life and art forever. She became interested in everyday people's lives and their struggles and offered herself a bigger and better frame to express her feelings.
PELAN is a non-profit, non-partisan project founded in 2013 and organized by a group of students and graduates of different universities in Vancouver. Since its inception, the primary purpose of PELAN has been to screen documentary films about Iranians, made by independent Iranians and non-Iranians. Although some of these movies have been banned in Iran, they have been shown at international film festivals around the world. In addition to the screenings, we have also been organizing online Q&A sessions with the directors/producers to foster stronger connections between Iranian artists and Iranians in the diaspora. PELAN had to cancel all its events during the pandemic; however, partnering with Blackout Art Society, PELAN will start its new season by screening seven documentaries at the North Vancouver City Library, focusing on women and their life in Iran.
Questions? Contact info@nvcl.ca or 604-998-3450.
Registration is closed