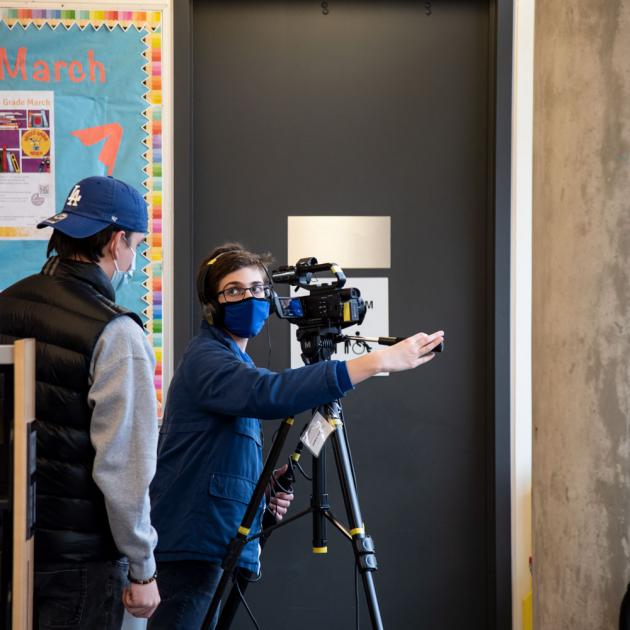 Filming for sustainability
This is an in-person event
March 23, 2023
12:00 pm to 4:00 pm
Collaboratory
Registration is closed < Back to all events
Event overview
March 23, 2023
12:00 pm to 4:00 pm
This is a five-day workshop for youth in grades 7 to 12.
Create an original short film with the support of experienced professionals! In small crews, participants will be guided through the filmmaking process, from scripting to shooting to editing.
Inspired by the Library's 2023 "Sustainability" theme, participants will make films exploring themes of sustainability. How might we meet the needs of the present without compromising the ability of future generations to meet their own needs? And what happens if changes to current practices are not made? Completed films will be screened at City Library in Fall 2023.
This camp is presented in collaboration with The Cinematheque, a charitable cultural organization that has offered film and media education programs for more than 20 years. From engaging digital literacy workshops to unique filmmaking programs, The Cinematheque aims to foster a passion for film and a critical understanding of visual media.

Registration is closed