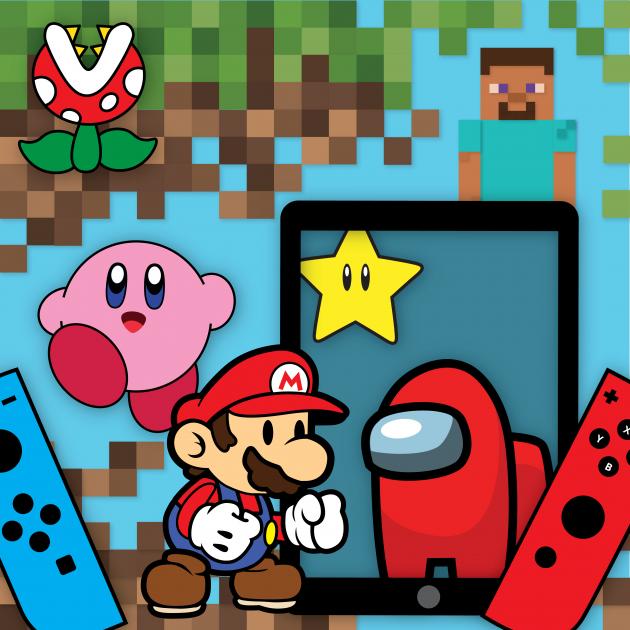 Event overview
November 26, 2022
2:45 pm to 4:15 pm
Spend time together, try new games, and have fun! Open to youth of all ages and their families.
Video games aren't just for kids — playing games together can be a great way for family members of all ages to connect. No experience is required, and beginners are encouraged to attend!
Nintendo Switch games:
Mario Party Superstars
Mario Kart 8
Super Smash Bros.
Minecraft
iPad games:
Among Us
Clue
Death Squared
Keep Talking and Nobody Explodes
Much Party
Registration is preferred, but you can drop in if space permits. Children under 10 must be accompanied by an adult.
Games provide many benefits, both physical and virtual! Video games in particular have been shown to improve manual and mental dexterity, increase gray matter in the brain, help you become a better problem solver and reduce stress! All of this on top of all the great things we can learn while gaming: literacy and math, planning, coordination and spatial exploration!
Other Dates
Saturday, December 3, 2022 - 2:45 pm
Saturday, December 10, 2022 - 2:45 pm