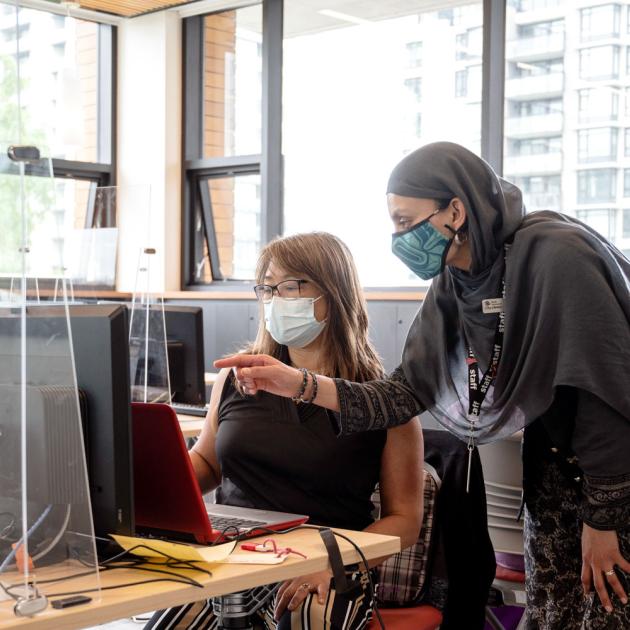 Wednesday device clinic
This is an in-person event
November 22, 2023
10:00 am to 11:00 am
Collaboratory
Event overview
November 22, 2023
10:00 am to 11:00 am
Need help with your device? Register for a small group device clinic with TechConnect staff. Bring you own device (e.g. mobile phone, tablet or e-reader) and your technology questions.
You can also discover the online learning resources the library has created to introduce you to computer basics. Whether you want to learn about Windows or Mac, or get some practice keyboarding, the device clinic offers you a self-paced learning environment that will give you the opportunity to develop and practice your technology skills.
No registration required. Our capacity is four, and spaces will be first come, first served. Please arrive early to guarantee a spot.
Other Dates
Wednesday, December 6, 2023 - 10:00 am