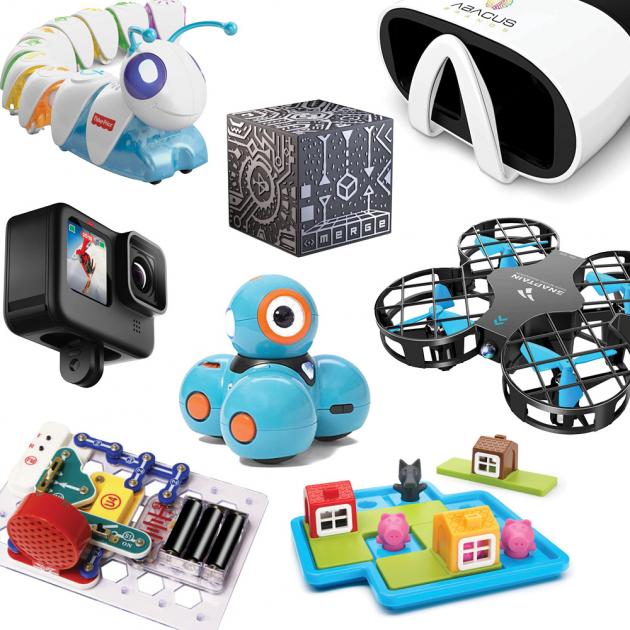 Saturday device petting zoo
This event has been cancelled
This is an in-person event
August 6, 2022
3:00 pm to 4:00 pm
Collaboratory
CANCELLED < Back to all events
Event overview
August 6, 2022
3:00 pm to 4:00 pm
Did you know City Library has a variety of exciting technology in our new Collaboratory? We would love to show it to you! Each device petting zoo will introduce 2 to 4 new pieces of technology, allowing participants to demo and play with each piece. Sign up for a device petting zoo to learn and play!
This week's featured devices are:
Digital microscopes:

Want to get a closer look at biological specimens, rocks, minerals and fossils, electronics and more? Explore tiny worlds while you play with these fun and handy devices that are fun for the whole family.

VR science:

Science becomes even more immersive when we incorporate VR! We will follow along as our Virtual Reality (VR) Professor leads us through a simple experiment with our science kits.

Merge cubes:

Augmented Reality or AR is a growing field within computer science and is about changing how we perceive the real world. Merge Cubes are fun, foamy and uniquely designed cubes that when viewed through the camera of a mobile device can be used to learn or play games.
Registration is required. Limit of 10 spots per session. This program is recommended for youth ages 8–12 and their families. Children under 10 must be accompanied by an adult.
Other Dates
Saturday, August 20, 2022 - 3:00 pm
Saturday, August 27, 2022 - 3:00 pm