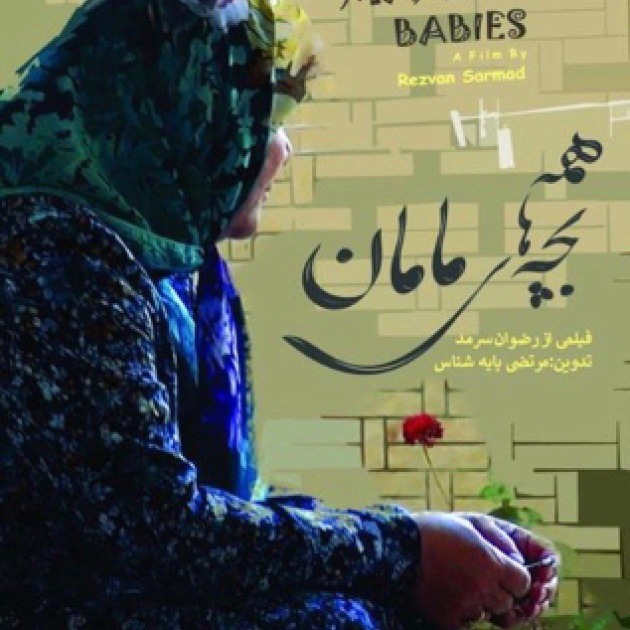 Iranian documentary series with PELAN
This is an in-person event
March 25, 2023
11:00 am to 1:00 pm
Third floor program room
Registration is closed < Back to all events
Event overview
March 25, 2023
11:00 am to 1:00 pm
Join us as we host a monthly Iranian documentary series with PELAN. This series features works about Iranians, made by independent Iranian and non-Iranian documentarians, and begins by focusing on women and their lives in Iran.
This month, we are screening All Mama's Babies by Rezvan Sarmad. (Iran – 2018, 80 minutes). This film is in Farsi with English subtitles.
About the film:
The documentary tells the story of the Sarmad family. For their children's sake, the filmmaker's parents decide to transform their house into a nine-floor apartment building. Her mother has planted many fruit trees in the garden and takes great care of them. To make way for the new building, the garden must be destroyed. When she realizes this, she does everything she can to save the trees.
About the director:
Rezvan Sarmad was born in May 1980 in Hamedan. She took the photography course at Hamedan Youth Cinema Association and moved to Tehran in 2000 to continue her studies in cinema directing. She got interested to documentary cinema after making her documentary ''IKAT'' as her thesis and got focused on making documentaries thereafter. Rezvan Sarmad joined the Iranian Documentary Filmmakers Association in 2016 and was elected as vice president of the Association in IRDFA's 13th term.
PELAN is a non-profit, non-partisan project founded in 2013 and organized by a group of students and graduates of different universities in Vancouver. Since its inception, the primary purpose of PELAN has been to screen documentary films about Iranians, made by independent Iranians and non-Iranians. Although some of these movies have been banned in Iran, they have been shown at international film festivals around the world. In addition to the screenings, we have also been organizing online Q&A sessions with the directors/producers to foster stronger connections between Iranian artists and Iranians in the diaspora. PELAN had to cancel all its events during the pandemic; however, partnering with Blackout Art Society, PELAN will start its new season by screening seven documentaries at the North Vancouver City Library, focusing on women and their life in Iran.
Questions? Contact info@nvcl.ca or 604-998-3450.
Registration is closed