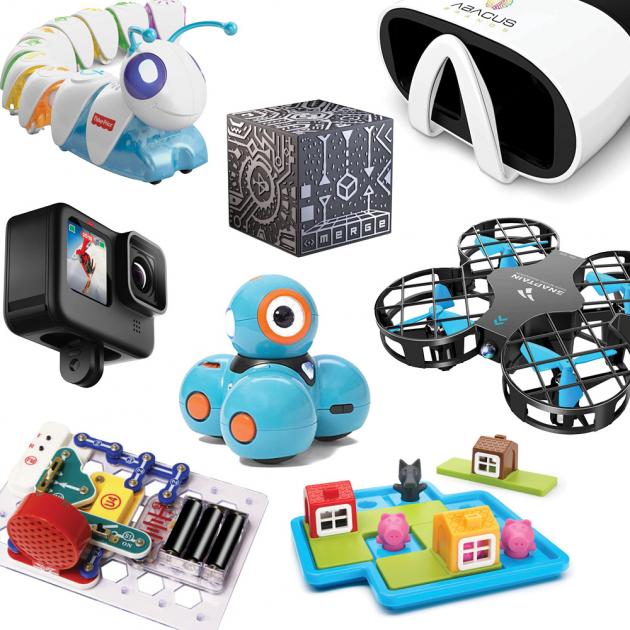 Saturday device petting zoo
This event has been cancelled
This is an in-person event
June 25, 2022
3:00 pm to 4:00 pm
Collaboratory
CANCELLED < Back to all events
Event overview
June 25, 2022
3:00 pm to 4:00 pm
Did you know City Library has a variety of exciting technology in our new Collaboratory? We would love to show it to you! Each device petting zoo will introduce 2 to 4 new pieces of technology, allowing participants to demo and play with each piece. Sign up for a device petting zoo to learn and play!
This weeks featured devices are:
 Code-a-pillar: Introduce your little one to the concept of coding with this fun toy that teaches sequential reasoning and actions. The Code-a-pillar is a screen-free device that will keep your little ones thinking and moving. Devices may be limited. Great for children ages 3-6.
 Snap Circuit Jr.: These simple snap-together blocks can be combined to make all kinds of useful tools — see what you can make and learn a little about circuitry and electric devices.
 Children's microscopes: Designed especially for little hands and small faces, our children's microscopes will help little ones leap into science. Great for children ages 3-6.
Registration is required. Limit of 10 spots per session. Recommended for children 3-5 years old and their families.
Other Dates
Saturday, July 2, 2022 - 3:00 pm
Saturday, July 9, 2022 - 3:00 pm
Saturday, July 16, 2022 - 3:00 pm
Saturday, July 23, 2022 - 3:00 pm
Saturday, July 30, 2022 - 3:00 pm
Saturday, August 6, 2022 - 3:00 pm
Saturday, August 13, 2022 - 3:00 pm
Saturday, August 20, 2022 - 3:00 pm
Saturday, August 27, 2022 - 3:00 pm