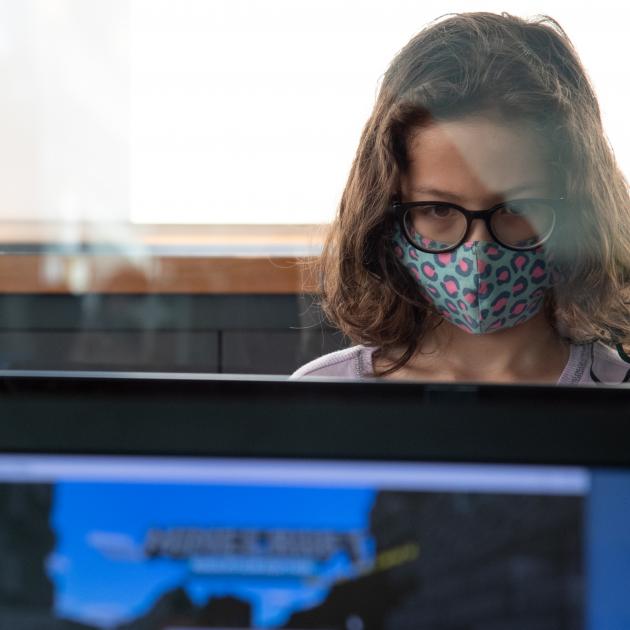 Event overview
February 12, 2023
1:30 pm to 3:00 pm
Minecraft is educational, fun, and has been popular for years! Whether you are new to Minecraft or have been playing for years, you can join us to build or battle.
No registration required. Our capacity is 12, and spaces will be first come, first served. Please arrive early to guarantee a spot. Participants must check in at the 3rd floor desk before going into the Collaboratory. Children under 10 must be supervised by an adult.
Open gaming in the Collaboratory
Space permitting, computers will be available on a drop-in basis for gaming. Games on Collaboratory computers are limited, but participants are welcome to play browser games instead of Minecraft if they prefer. Sessions are unsupervised by staff, and additional support is not always guaranteed. Staff can help patrons access and open software but cannot actively manage gaming sessions or provide technical support.
Open gaming in the Collaboratory is not for general web browsing and the Collaboratory is not to be used as a general study space.