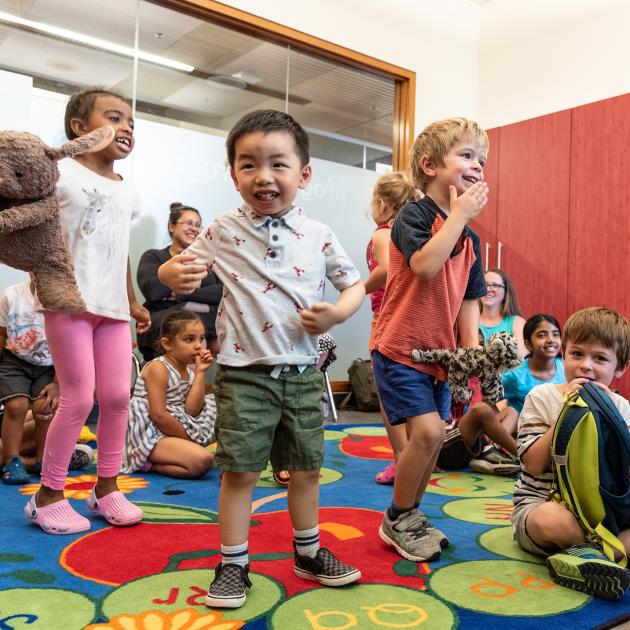 Mandarin family storytime
This is an in-person event
February 11, 2023
10:00 am to 10:30 am
First floor program room
Event overview
February 11, 2023
10:00 am to 10:30 am
Join us for a five-week storytime series featuring stories, songs and rhymes in Mandarin and English! For ages 2 – 5 and caregivers. Fluency in Mandarin is not required.
诚邀您们来参加为期五星期的国语故事时间,与我们一起听故事,唱儿歌,说童谣。活动将以中英双语进行。适合2-5岁小朋友及其照顾者。欢迎不同中文程度的朋友参加。
Registration for storytimes is no longer required. 参加者不需要预先报名。
Due to the popularity of our programs, we ask that you please do your best to arrive on time. If you have any questions or feedback about storytimes, please contact the children's department at 604-998-3480 or info@nvcl.ca.
由于我们的故事时间节目很受欢迎,我们希望您能够准时出席。如有查询, 请致电儿童部 604-998-3480 或发送电子邮件至 info@nvcl.ca。