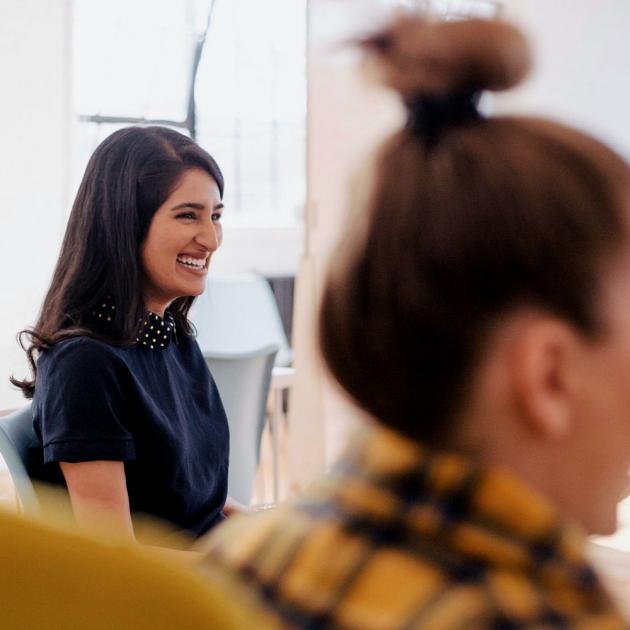 English conversation circles for the workplace
This is a virtual event
June 28, 2022
1:00 pm to 2:30 pm
Online via Impact North Shore Zoom
Event overview
Online event
June 28, 2022
1:00 pm to 2:30 pm
Are you new to Canada? Do you want to improve your English skills in the workplace? Join us in this virtual instructor-led group, where you will meet other newcomers and volunteers from the community and practice your English in a casual and welcoming environment.
Topics covered in this six-session program (June 14, 16, 21, 23, 28, 30) include:
Making small talk
Asking for clarification
Strengths, interests and weaknesses
Registration is required and participants must attend all six sessions. This program is open to newcomers and immigrants with intermediate English skills (LINC level 4 and higher).
Space is limited. You'll need a computer with a microphone (or headphones) and webcam, or your smartphone/tablet.
For online registration please click on this link:https://forms.office.com/r/hdQZxqWT0e. For more information, contact office@impactnorthshore.ca or call 604-988-2931. This program is in partnership with Impact North Shore. Questions? Contact Shideh Taleban.
Please note: registration is managed through Impact North Shore, not City Library. Please contact Impact North Shore for questions regarding your registration. 
Other Dates